Meet Our Doctor:
Progressive Dental Studio
Dentist in Greensburg, PA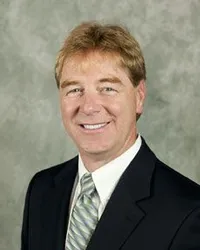 Cosmetic Dentist Dr. Kevin Metsger,DMD
Dr. Metsger has been providing the Greensburg, and surrounding area, with the very best in Cosmetic and General Dentistry for over 30 years. He graduated from the University of Pittsburgh School of Dental Medicine in 1986. He is board certified in placing and restoring Dental Implants to replace missing or damaged teeth. He is a member of the American Dental Implant Association.

The Academy of General Dentistry and The Academy of Computerized Dentistry of North America are two of his continuing education resources. He also belongs to local and regional study groups, which meet monthly to discuss the ongoing innovations in dental techniques. Dr. Metsger feels it is of the utmost responsibility to stay current with new procedures, materials, and advanced dental technologies. He completed a fellowship in Dental Implants. He attended the renowned Implant Seminars series implant course in Miami, Florida. There, he completed the required hours and hands on placement of Dental Implants.
---
Leona ~ Office Manager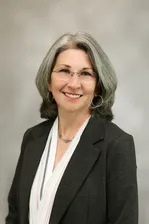 Hello, my name is Leona. I joined Dr. Metsger's team in August 2020, and love this dental family! I have over 20+ years of organizational management experience, and joined the world of dentistry in 2007, where I have worn many titles which include: Treatment Coordinator, Billing Specialist, IT Network Specialist etc.
I live in Murrysville with my husband of 30+ years, two dogs and one cat, as new empty nesters. Our 3 adult sons have gone to start their lives with their wives and furbabies. I love to spend quality time with my large family, which includes 24 nieces and nephews. (still counting)
It is wonderful to have joined a dental family where patient care and relationships are valued. I am very grateful that Dr. Metsger's Progressive Dental Studio continues to place clinical/patient relationships and family as their focus. I look forward to meeting you!
Melissa ~Scheduling/Financial Coordinator
Hello, my name is Melissa. I began my career in the dental field in 2003 as a Patient Service Representative. My education & experience are Business Management & Fashion Merchandising. I obtained my degree at Westmoreland County Community College.
I have a large, wonderful, supportive family! My husband, son & daughter along with our two dogs love to travel & spend time outdoors. We also enjoy getting together with our extended family. We have such a great time.
Our patient's comfort & well-being are my greatest concern. I look forward to helping our patients with questions & concerns that they have with insurance, financing, & scheduling. I want our patient's experience with us to be a pleasant & enjoyable one!
Jenny ~ Dental Hygienist
Hello, my name is Jenny. I am a graduate of the University of Pittsburgh, class of 1986. I have been employed as a Dental Hygienist in this office for 30 years.
My husband Tom & I reside in Unity Township & have been blessed with four wonderful children (Tommy, Jocelyn, Nick & Tori) & an ornery Boxer dog named Bruno.
I enjoy family time around our swimming pool in the summer and traveling to Naples, our favorite spot in Florida a few times a year as well.
I am grateful to be part of such an outstanding dental office & work family. I enjoy seeing my patients happy with their healthy smile & strive to provide optimal dental care.
Ann ~ Dental Hygienist
Hello, my name is Ann. I have been a dental hygienist since Dec of 1987. I have been employed with Dr. Metsger since 2015. We have such a great work family & I feel so lucky to be part of this dental team!
My husband's name is Larry. We have two amazing children Angela & Nicholas. The kids are grown, so now we are empty nesters! We go on a family vacation every summer to Myrtle Beach. Spending time with my family is my favorite past time. I also enjoy my close group of friends! My personal goal is to always by happy & I really hope my patients can see that & feel comfortable at their dental visits!
Rae ~ Dental Hygienist
Hello, my name is Rae. I've been a dental hygienist since 2015. I have a Bachelor's degree in Public Health from Slippery Rock University and a Dental Hygiene degree from Erie, Pennsylvania.

I live in Unity Township with my husband (Jason), two children (Jake and Scarlett), and our French Bulldog (Frank). In my free time, I like to daydream about what it's like to have free time:)

I have a true passion for patient education. I believe that providing patients with good feedback gives them the tools and knowledge they need for longterm care. One of the keys to good overall health is maintaining good dental health.

I'm very excited to be apart of such a caring and dedicated team here at Progressive Dental Studio.

Marquel ~ Dental Assistant
Hello, my name is Marquel. I have been working as a Dental Assistant for over 25 years. I really enjoy helping people love their smile! I feel very blessed to work with Dr. Metsger and the rest of my work family.
I have assisted in several different areas of dentistry including oral surgery, periodontics, endodontics & orthodontics. I like to keep up with the newest technology & attend continuing education classes. It is important to me & our office that our patients receive the absolute best quality dentistry with the latest technology available.
In my free time I enjoy reading, doing crafts & singing. I especially enjoy singing on our church's worship team.
Wendy ~ Dental Assistant
Hi, my name is Wendy. I have been a dental assistant for 18 years. I started my dental career in 2000. I continued my dental education in 2014 & received my EFDA certification.
I am happily married to my husband, Matt. We have two beautiful children & love to go camping & travel to new places. I reside in Greensburg with our golden retriever, Bella.
Karyn ~ Dental Assistant
Hello, my name is Karyn & I've been lucky enough to join the awesome team here at Progressive Dental Studio, February 2019. I have been in the dental field for 20 years. I have experience in general dentistry & oral surgery. I love being able to help Dr. Metsger create beautiful smiles & happy to join this wonderful team. I look forward to seeing you at your next appointment.
When I'm not at work, I enjoy spending time with my husband Rick & our two boys, Logan & Luke.